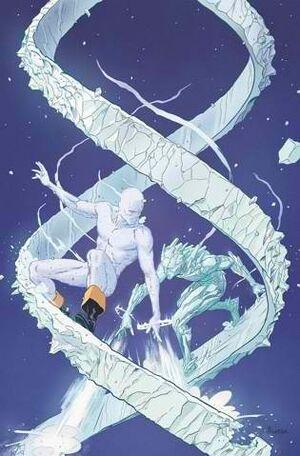 Past Ice Man
Bobby Drake (Past Self)
Personal Info
Full Real Name:
Bobby Drake
Current Alias:
Ice Man
Current Alias:
Ice Man
Vital Statistics
Status:
Alive
Species:
Mutant
Powers:
Ability to turn into ice and create ice sculptures and can simply freeze
Just like his future self he was the youngest of the X-men and at first had problems with Cyclops but dealt with it. Just like the others he was encountered by Charles Xavier.
All New X-Men
Edit
Here Comes Yesterday
Edit
When Beast from the future told them what Scott Summers from the future did and that he is starting a mutant rebellion, he couldn't believe it at first and he laughed stating that their Scott Summers (Past Self) wouldn't be able to do such things. They went to the future to see what has changed. Iceman and Iceman (Past self) saw each other and freaked out. He agreed that he should stay in the future.
Powers and Abilities
Edit
Same as his future self.
Ad blocker interference detected!
Wikia is a free-to-use site that makes money from advertising. We have a modified experience for viewers using ad blockers

Wikia is not accessible if you've made further modifications. Remove the custom ad blocker rule(s) and the page will load as expected.