Marvel Now! is the aftermath of the Avengers vs. X-men Event.It is a new beginning for the Marvel Universe. It`s main moto is "Join The REvolution".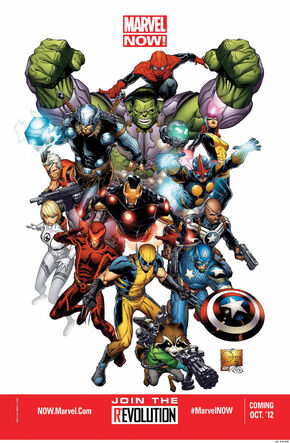 New Issues
Edit
After the AvX event Marvel has started publishing new titles or old ones with new volumes. The first staarted in September 2012 and the second wave of Marvel Now is going to start soon with new books, such as the new X-Book Utopians and X-men:Gold.
Ad blocker interference detected!
Wikia is a free-to-use site that makes money from advertising. We have a modified experience for viewers using ad blockers

Wikia is not accessible if you've made further modifications. Remove the custom ad blocker rule(s) and the page will load as expected.