Marvel Special Comic Issue
Marvel Knights: Spider-Man Vol 1 2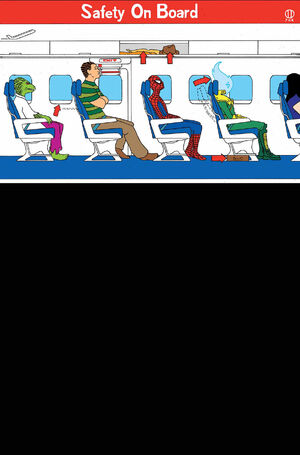 Cover A
Publication Details
Original Title:
Marvel Knights: Spider-Man #2
Issue #:
2
Volume #:
1
Pages:
40

Marvel Knights: Spider-Man Vol 1 2 is issue #2 of Marvel Knights: Spider-Man comic mini-series.
• Spider-Man's got 99 problems...and a race against time is one of them!
•Spider-Man finds himself thousands of miles above the planet, fighting for his life against some of his greatest foe.
•Marvel Knights' Matt Kindt and Marco Rudy bring you the Wall-Crawler you love as you've never seen him before!
The Story
Edit
Warning! Spoilers!
Person, Place, or Thing
Edit
Characters
Edit
Supporting Characters
[[]]
Ad blocker interference detected!
Wikia is a free-to-use site that makes money from advertising. We have a modified experience for viewers using ad blockers

Wikia is not accessible if you've made further modifications. Remove the custom ad blocker rule(s) and the page will load as expected.