Marvel Special Comic Issue
Marvel Knights: X-Men Vol 1 1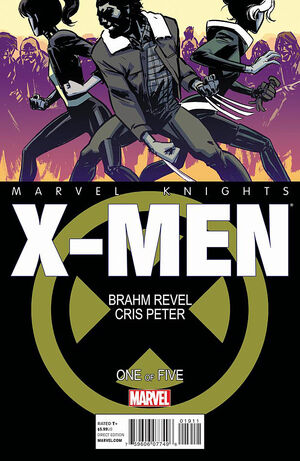 Cover A
Publication Details
Original Title:
Marvel Knights: X-Men #1
Issue #:
1
Volume #:
1
Pages:
40
Creative Team
Writer(s):
Brahm Revel

Marvel Knights: X-Men Vol 1 1 is issue #1 of Marvel Knights: X-Men comic miniseries.
Marvel Knights presents Brahm Revel's thrilling and Dark X-Men adventure that asks: what happens when your past comes back to kill you? Wolverine, Kitty & Rogue set out on the road to rescue new mutants from being murdered. But their help may not be welcome in this backwoods town--and the murderer may be closer to them than they think. A gritty murder mystery told by the talented and new to Marvel creator, Brahm Revel (Guerillas).
The Story
Edit
Warning! Spoilers!
Person, Place, or Thing
Edit
Characters
Edit
Supporting Characters
[[]]
Ad blocker interference detected!
Wikia is a free-to-use site that makes money from advertising. We have a modified experience for viewers using ad blockers

Wikia is not accessible if you've made further modifications. Remove the custom ad blocker rule(s) and the page will load as expected.