Marvel Special Comic Issue
Marvel Knights: X-Men Vol 1 2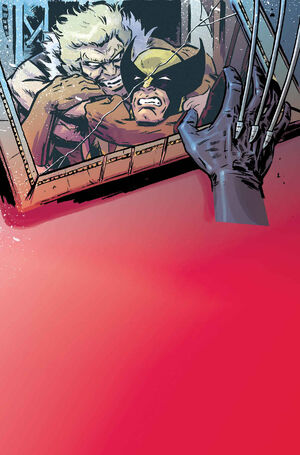 Cover A
Publication Details
Original Title:
Marvel Knights: X-Men #2
Issue #:
2
Volume #:
1
Pages:
40
Creative Team
Writer(s):
Brahm Revel

Marvel Knights: X-Men Vol 1 2 is issue #2 of Marvel Knights: X-Men comic miniseries.
• In a small cabin in the woods, The X-Men find a young Mutant who is learning to control her powers… but she's not alone!
• Can our heroes possibly survive after they're ambushed by a horde of super-villains?
• Will Rogue, Wolverine, and Kitty save themselves and the young mutant they've found before her powers spiral out of control?
The Story
Edit
Warning! Spoilers!
Person, Place, or Thing
Edit
Characters
Edit
Supporting Characters
[[]]
Ad blocker interference detected!
Wikia is a free-to-use site that makes money from advertising. We have a modified experience for viewers using ad blockers

Wikia is not accessible if you've made further modifications. Remove the custom ad blocker rule(s) and the page will load as expected.