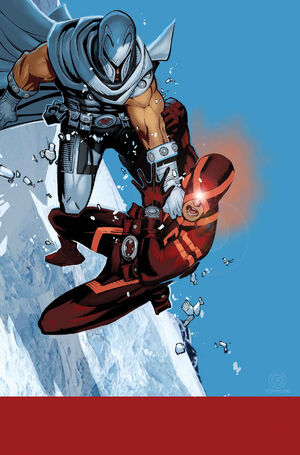 Comic Details
Publication Details
Current Price:
$3.99
Uncanny X-Men Vol 3 8 is issue #8 of Uncanny X-men comic series.
• School is in session! • Last issue, the Uncanny X-Men saw what can happen with no control over their powers. It cannot happen again. • Plus, Cyclops and Magneto finally have it out
The Story
Edit
Warning! Spoilers!
Person, Place, or Thing
Edit
Characters
Edit
Supporting Characters
[[]]
Ad blocker interference detected!
Wikia is a free-to-use site that makes money from advertising. We have a modified experience for viewers using ad blockers

Wikia is not accessible if you've made further modifications. Remove the custom ad blocker rule(s) and the page will load as expected.